Need some light and fluffy literature for when your days get hot and heavy? Here are five titles worth checking out. (OMG that's a library pun and I WASN'T EVEN TRYING.)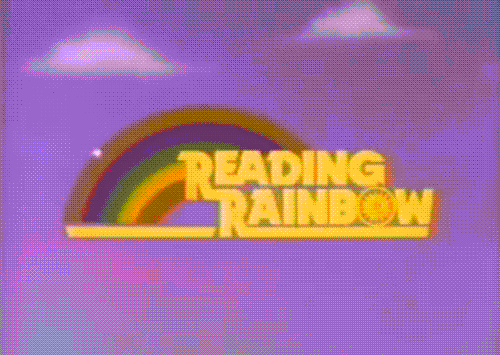 Is Everyone Hanging Out Without me? (And Other Concerns)
By Mindy Kaling
I laughed out loud on an airplane next to a sleeping baby while reading this book. Mindy is simultaneously the girl you want to be, your very best friend, and the voice inside your head. Her honest and unapologetic sense of humor will make you proud you chose to read this book. Also, she talks a lot about being from the Boston area which automatically makes you cooler because YOU HAVE SOMETHING IN COMMON.
Man Repeller: Seeking Love. Finding Overalls.
By Leandra Medine
There's this gnarly rumor going around that women aren't funny. Leandra Medine in both her
blog
and this book prove that not only are women are funny, but they are wearing fan friggin tastic outfits WHILE being funny. I had a hardtime relating to Leandra's upscale New York upbringing, but her down-to-earth sense of humor and her unashamed discussion of her period made me want to live forever at a slumber party at her house. BE WARNED. If you bring this book to the beach, you will probably finish it there.
The Night Circus
By Erin Morgenstern
Dreaming, swooping, magical historical fiction that will have you thinking in such vivid black and white that putting the book down and seeing the real world will not only be jarring, it'll be a little disappointing. This book is about a MAGIC CIRCUS, okay? And the fascinating people that populate it. Oh yeah, superb love story too.
Sloppy Firsts
By Meghan McCafferty
Were you ever a teenager? Who had like, crushes on boys and tests to take and parents and friends and QUESTIONS ABOUT EVERYTHING IN YOUR LIFE? Jessica Darling is you. She is you. She is you to the point that you will start looking over your shoulder and wonder how this woman (McCafferty) has been following you and writing about your life without you noticing. Though told from the perspective of a teenager, this book is in no way juvenile or immature. Only read it, however, if you're in for the long haul, as there are four more after it and you're gonna wanna know what happens.
Eat My Heart Out
By Zoe Pilger
This story is bizarre and strange and a little uncomfortable at times...but it is for just those reasons that I could not put it down. I've read some pretty scathing reviews of this book, but I liked it because it was fresh, it was wild, and it was pretty absurd. Read this book if you're ready for a female pro/antagonist who is absolutely out of her mind, and are ready to feel like your life isn't as upside down as you sometimes feel that it is.
As for me, I'm currently reading "Jitterbug Perfume" by Tom Robbins, as well as "11/22/63" by Stephen King. Yeah, I'm a two-books at a time kind of girl...but not in an impressive way. I've been reading the Stephen King once since January, so I'm hoping I'm on track to finish by 2019.
What keeps your pages turning in the summer? Anything I need to add to my queue? Let me know!
-A.